Welcome! Arnold Vosloo brought fans back to the theater time and time again to see The Mummy. So this webring is to bring these repeat offenders together online - and make finding information easier. The Arnold Vosloo Webring contains the Web's pre-eminent fansites for this fabulous actor - including the very first tribute.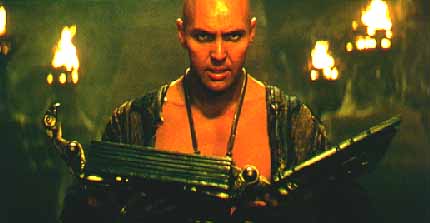 Join the Ring!
Webmistresses (and webmasters!) are invited to join the ring. It only requires a personal web page on Arnold Vosloo and filling out a simple form. The benefits are increased traffic and a sense of community. The form to submit your site for addition to the ring is below. Please allow a day or two for processing.

Important!
Once your site has been accepted into the webring, you will receive an email to that effect. You can then insert the Webring HTML Code found below onto your webpage. You must put this code on the same page as the page you submit. This need not be your site's main page, but it does have to be the same as your submitted page. It's a little thing, please humor me.